The Benefits Of Using Thermal Imagers For Predictive Maintenance Of Rotating Equipment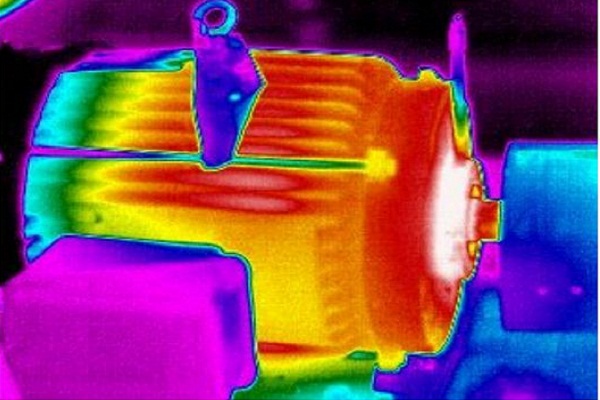 Maintaining Industrial Equipment: Thermal Imagers
Thermal imaging systems are an important tool for determining heat transfer and changes in temperature. New, inexpensive thermal cameras and imagers detect infrared radiation emitted from an object – in other words, heat – and relate that to an understandable image. Abnormal patterns of heat cannot be seen with the naked eye. Also, we often cannot get close enough to a subject to sense any differences. This all means that thermal imaging can be a big help for companies reliant on rotating equipment.
How Do These Thermal Systems Work?
Thermal cameras turn these heat signals into visual images that we can understand. The image shows a piece of machinery in colors that represent the heat produced. Some will be cold and blue; others will be warm and red, and there are bright while areas of extreme heat.
The key to understanding a problem with these images comes in knowing the difference between a normal and abnormal color for a particular area. Some will automatically be hotter because they are rotating and creating energy. However, there will be tonnes that are too hot and indicate a problem. The more sensitive the system, the better the chance of detecting faults.
Read more ...
Concentric Ab's Innovative New Pumps Unveiled At IAA 2016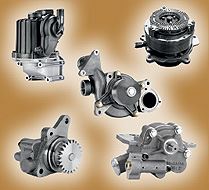 2016 New Design And Style Pumps
Concentric AB is a company that is highly regarded by industry leaders across the world. They manufacture high-grade pumping systems at plants across Europe, China, India the US and Argentina. These pumps are then used by top names in construction, mining, and agriculture. The company has been celebrated in the past for its ability to create useful products for numerous benefits.
These include fuel efficiency, noise reduction, system efficiency and high power density. They have created products that are highly innovative in the way that they create proprietary systems for flow control and fluid power. This all means that leading companies in the world of mechanics and pumping technology want to hear what Concentric AB have to say. In September 2016, they were treated to an unveiling.
Read more ...
The Best Approach For Accurate, Efficient Shop Floor Scheduling
The importance of being able to implement a strong shop floor schedule cannot be over-exaggerated. All elements of a busy shop floor need to be on the same page. This means a strong assembly line to create an effective system and smooth movement of items. A good scheduling system will allow shops to deal with raw materials as soon as they arrive. They will also put machines and staff to work to process them and start the next production.
Read more ...
Could Mechanics Use Solar Generators For Their Tools In Motor Repairing?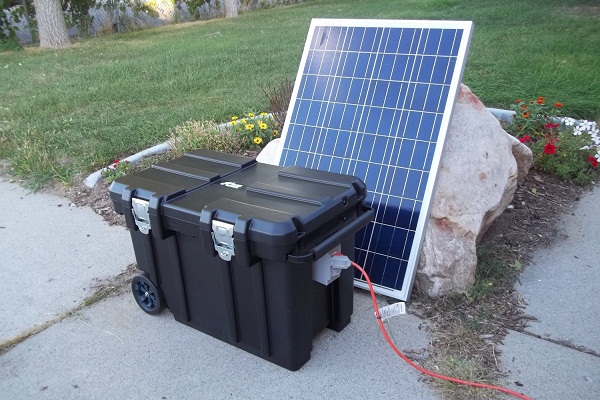 Industrial Motor Repairing Tools - Solar Generators
The whole world seems to be trying to get off-grid this day. Homeowners are installing solar panels, and even the odd wind turbine, for a renewable energy source. Some are using this as a means of cutting down on energy bills or providing back-up in an emergency. Others are going further and can create a fully-working campsite or an eco-friendly home without mains electricity. These achievements raise questions about the potential of off-site mechanics and electricity use in different fields. For example, could workers use power tools for motor repairing with solar generators alone?
Read more ...
The Potential Impact Of The First Doe Pump Efficiency Standards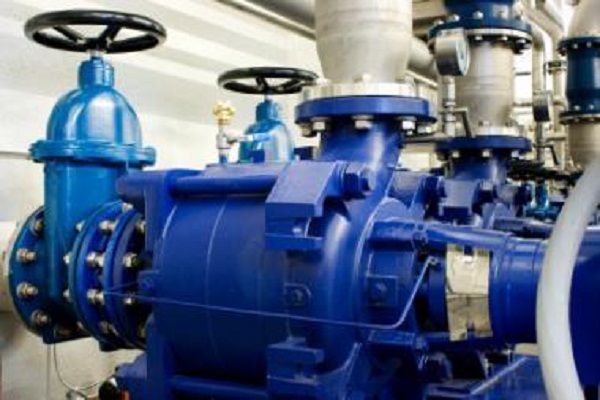 DOE Pump Efficiency
In 2015, The Department of Energy (DOE) issued a series of new standards on energy efficiency for certain pieces of equipment. They were commercial air conditioners and pumps. The primary aim here is to save energy, and money, through new regulations on the parts used. This is the first set of national efficiency standards ever to be published for pumping technology. This means that there are some high hopes for the outcome.
Read more ...
Why Its Time For A New DOE Motor System Market Assessment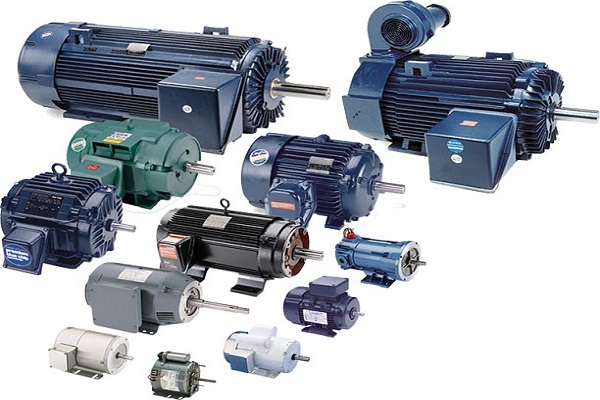 Industrial Motor- DOE Motor System
In 1998, the U.S. Department of Energy (DOE) published a comprehensive Motor System Market Assessment. The study was responsible for the way that the country looked at motors and fuel consumption nationally.As such, it was the measure to which they set their standards. It was also their means of understanding the place of individual motor technologies within the market. At the time, the results were significant. They found that in 1994, motor-driven system consumed 747 billion kWh, which related to 25% of US electricity sales.This meant that motors were the largest single users of electricity in the US. It was also estimated at the time that there was the potential for energy savings up to 18%. 62% of that within pumps, fans, and compressed air systems.
Read more ...
The Importance Of Thermography In Modern Industry
Maintaining Industrial Equipment With The Help Of Thermography
Thermography investigation relies on thermal images and other related software to look at heat patterns that emit from the subject. It basically creates an image of a building, piece of machinery or other area using wavelengths that we cannot see.The hot sections show up in whites, yellows and red and the cooler areas are blue and black. This all sounds simple and fun when explained in this manner. However, the images are actually rather complex and can have massive implications for many industries.
Read more ...
The Impact Of Modern Motor Technologies On Circulator Pump Design
Circulator Pump Design
Circulator pumps are an important part of heavy industry, with many used in heating and cooling systems. Many technicians will be familiar with the old single-speed motors that were found in these closed loop systems. These models are pretty outdated by today's standards as modern innovations have taken over. We are now seeing a wave of exciting new products with improved capabilities in speed, efficiency, installation methods, programming, and intelligence.
Read more ...
Three Stand-Out Winners From The 2016 Pump Industry Awards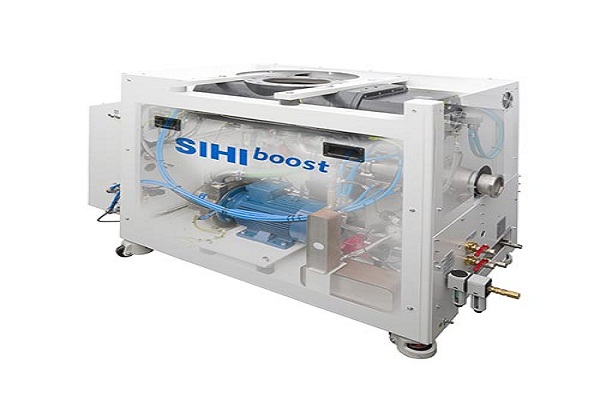 Pump Industry Awards
The Pump Industry Awards are a big event in the calendar of all manufacturers and users of heavy industry pumping technology. Designers, project managers, and other leading figures all want to be recognized for their advancements. The awards are designed to highlight companies that go further to create something with an actual, lasting benefit. This could be a new product that changes perceptions or a project that helps communities or the environment. The following three winners from 2016 are three worthy recipients with very different projects. They have taken modern ideas and applied them to critical needs in the current climate.
Read more ...
Why Your Store Needs A Robotic Vacuum Cleaner For Cleaning Floors
Robotic Vacuum Cleaner
All stores need to look their best at the start of a new business day. The stock needs to be ready and presentable – as do the staff – and the whole area should be clean and tidy. This includes cleaning floors. No shopper wants to walk on a carpet covered in the dirt, hair and other debris of yesterday's consumers.
This means that all stores need to employ a strong cleaning regime to keep on top of the issue. It doesn't matter if you are a small boutique clothing store or a large retail chain. The most obvious way to deal with that dirt, hair and debris are to invest in a good vacuum cleaner.
Read more ...
The Best New Motors For Heavy Industry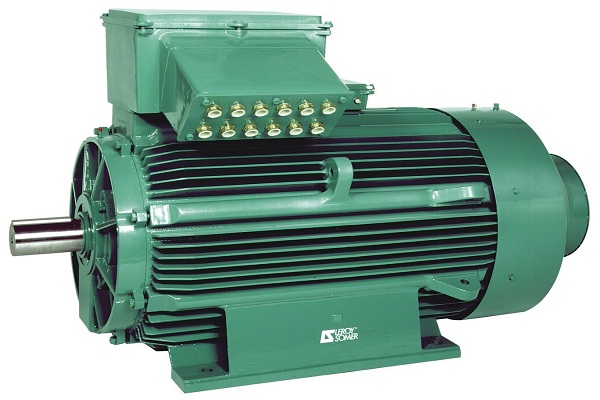 Industrial Motor
The standard electric motor is not a straightforward as many non-specialists might assume. There are lots of different types of motors out there for use in various applications within heavy industry. These motors fall under a series of the main categories, and each has its pros and cons for specific needs. The following guide looks at some the motor types in the AC and DC categories while considering some significant advancements.These improvements showcase the complexity of these new models and the way that developers are examining the needs of the industry.
Read more ...
The Best New Pumps In Heavy Industry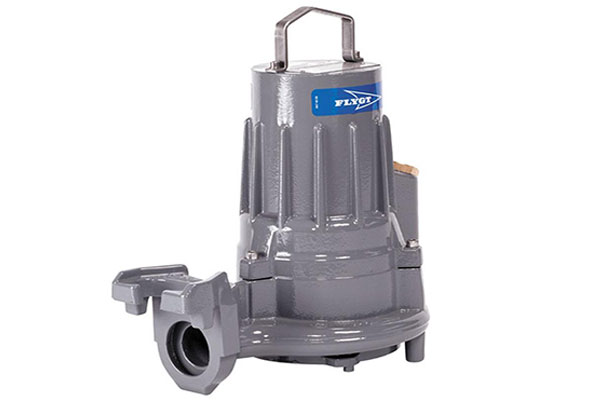 Industrial Pump
Pumping technology is an area that can go by unnoticed unless you are in an industry reliant on these devices. Companies dealing with water pumping, irrigation, sewage and the movement of large amounts of chemicals all need dependable, suitable pumps. The following guide will look at some of the best new pumps by type and material. Each has its distinct advantage for certain applications.